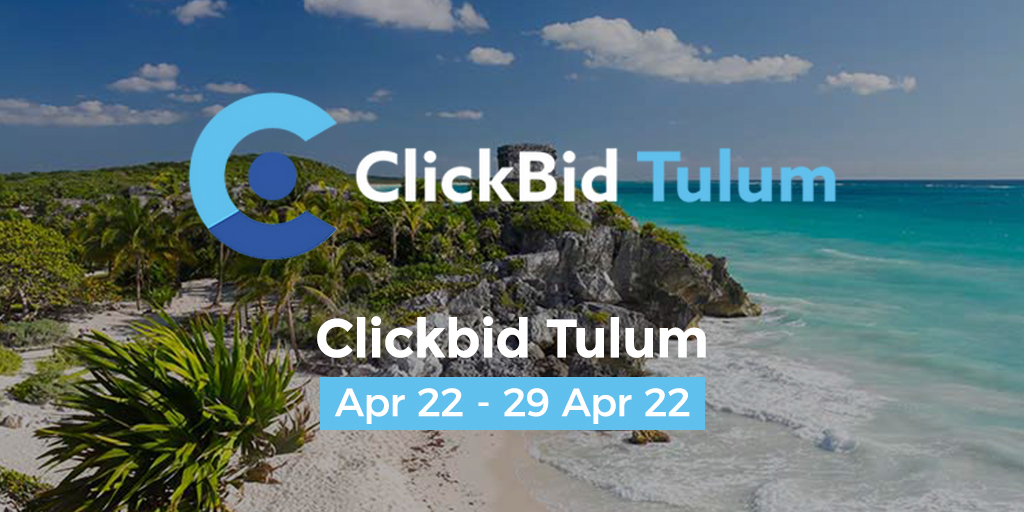 The hottest affiliate networking event of 2022 starts April 27
th

, have you gotten your tickets yet? This adults-only, the 3-day schedule will kick off on the beaches of Tulum, Mexico, and includes everything you need to meet and socialize with top online advertising and affiliate professionals from around the world. Enjoy speed networking, pool parties, cocktail hours, and live music while you trade stories and learn about the latest online advertising trends.

With a strict focus on Covid-19 safety protocols, the Mexican Caribbean will provide the perfect backdrop for this conference during such uncertain times. All-inclusive accommodations are provided by Hotel Barcelo which employs strict daily cleaning procedures, stocks complimentary masks and hand sanitizer, plus offers on-demand 24-hr Covid PCR and antibody tests. Tulum, MX has been declared a Covid-19 friendly city with zero special requirements for entry or exit. To further encourage your attendance the Clickbid planning committee is offering a rock-solid cancelation policy. If your country of origin closes its borders before your Clickbid stay, you will be refunded 80% of your ticket!

While you're at Clickbid be sure to drop by and see us, Lewis and Bram, from DatingLeads.com! We'll grab a mojito by the pool and discuss how our dating offers can monetize leads for your site. Our industry-leading referral program pays out a 5% lifetime kickback and you can start earning on the spot. Sign-up is free! Interested in more than just a chat? Cool! Book a meeting with either Lewis or Bram for a one-on-one so you can deep-dive into DatingLeads.com's analytics and all of the benefits its our affiliate program has to offer.